Welcome to National Landing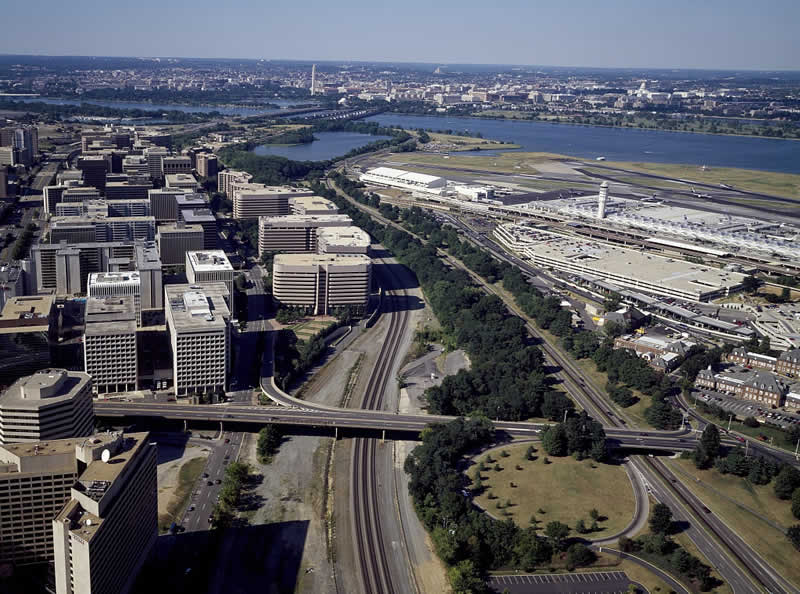 Neighborhood Spotlight: National Landing

In November of 2018, Amazon announced that it would be bringing approximately 25,000 new jobs and billions of dollars of investment to Northern Virginia. Northern Virginia was one of 238 locations initially under consideration by Amazon and was chosen due to its proximity to Reagan National Airport and to decision-makers in Washington DC, also its highly educated and diverse workforce, and the fact that Virginia is considered one of the most business-friendly states in the country. Shortly following the announcement, plans were released for the future development of the area that will be home to Amazon HQ2, an area known as National Landing.
Encompassing land from Pentagon City, Crystal City, and Potomac Yard, National Landing is envisioned to be an interconnected and walkable neighborhood. Business leaders, current residents, and developers hope that National Landing will become a trendy place with sleek high-rise buildings that overlook vibrant plazas and bustling retail centers. Recently released plans include diverse housing options, shopping and entertainment spaces, hotels, and plentiful green space.
Earlier this year, the Metropolitan Washington Council of Governments invited a panel of experts (including representatives from Amazon, government officials, and developers) to discuss Amazon's plans in terms of housing, including:
Obtaining a 50-50 balance of residential vs. office use.
New housing along the Route 1 corridor, including improvements to make the area more pedestrian and bicycle-friendly.
Preservation of 2,000 to 3,000 units of affordable housing, with initial funding of $150 million.

Situated directly across the Potomac River from Washington, D.C., National Landing is prime real estate in the center of one of the region's best-located urban communities. It is defined by its central and easily accessible location, including close proximity to Reagan National Airport, three metro stations (and a future station at Potomac Yard), and a well-established network of pedestrian and bicycle trails.
Amazon's arrival will mean further investment in area infrastructure, including a proposed pedestrian bridge between Crystal City and National Airport, improvements to the Crystal City-Potomac Yard Transitway, additional entrances to existing metro stations, and the conversion of Route 1 into an urban boulevard.
STATS: Potomac Yard – Alexandria (by niche)
Population: 4,698
Homeowners: 64%
Median Income: $151,445
Median Home Value: $596,005