Welcome to Chevy Chase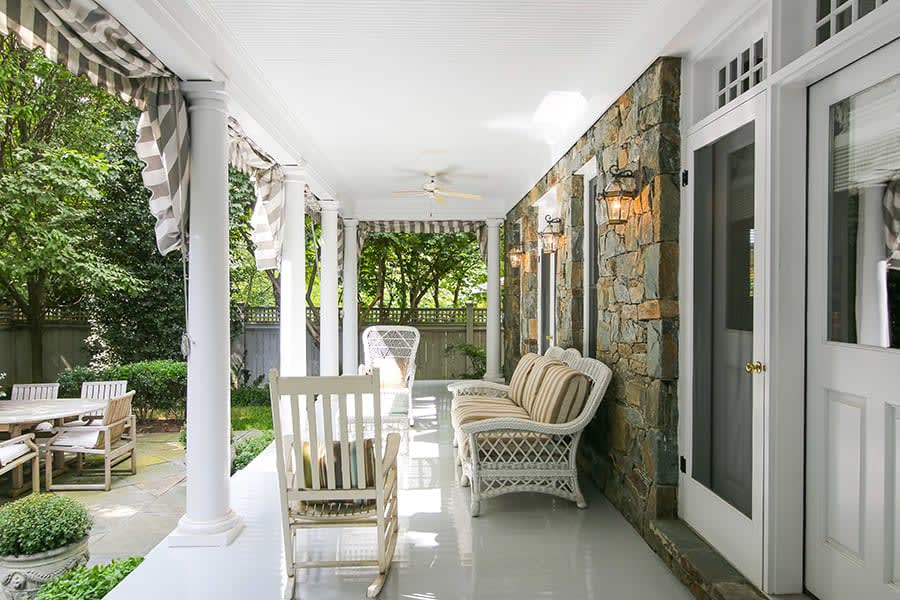 Neighborhood Spotlight: Chevy Chase, Maryland
Our partner, Honor Ingersoll, specializes in assisting clients looking to buy or sell a home in the close-in neighborhoods of Washington, D.C. One such neighborhood in Chevy Chase, Maryland.
Located in Montgomery County, Maryland, Chevy Chase offers residents a suburban lifestyle within a quick commute to the nation's Capital. While Chevy Chase is primarily a large, upscale residential suburb, it is within easy access to the shops and restaurants of its "sister neighborhood" Chevy Chase, DC, the commercial offerings in Friendship Heights, and the luxury shopping available along Wisconsin Avenue.
Chevy Chase began as a farming community on the outskirts of the nation's capital. In the late 1800s, the growth of railroads and electric streetcars made it possible for city dwellers to live away from their place of work. Thus, Chevy Chase became known as a "home suburb for the nation's capital." In the 1920s, the community invested in infrastructure projects such as modern sewers, streets, and a tree-planting program. The strong infrastructure has paved the way for a robust local economy and continually satisfied residents.
Chevy Chase consists of five villages (Chevy Chase Village, Chevy Chase Section 3, Chevy Chase Section Five, Martin's Additions, and North Chevy Chase), each with its own character. However, annual events such as Chevy Chase Historical Society's Spring Gala and the Chevy Chase Garden Club's Garden Tour bring the community together.
This neighborhood is easily accessible by Metrobus routes along Connecticut Avenue. It is also within easy walking/biking distance to Beach Drive and Rock Creek Park. For those living on its western border, the Bethesda Metro is within walking distance.
STATS (by niche)
Population: 9,844
Homeowners: 79%
Age 45- 54: 18%
Median Income: $173,333
Master Degree +: 53%
Public Schools: 15