In the past, we could look at research and determine the months where homes sold the fastest, or when they sold at list price or above. The months of quarantine skew the numbers for last year and the pandemic continues to affect real estate trends. As our priorities changed, the features we wanted in our homes changed with it. Inventory shortages are forcing people to wait and be ready to make a move quickly when the property they want becomes available. To answer the question of when it is the best time to sell luxury homes in DC, we need to zoom out a bit and gain a better perspective of the current market. Then we can gauge what the future holds and make informed decisions about the right time to list DC properties for sale.
Here is what you need to know about the timing of listing your home in DC:
White Winter
Winters can be cold in Washington DC, and it gets an average of 28 inches of snow. Being inside your nice warm home watching the snow falling can be beautiful and relaxing. The thought of moving your furniture and precious items in the snow is not so fun. Thus, listings and home sales tend to freeze up a bit in the winter. Here is the thing to think about though, if the property you want to list could benefit from less competition, winter might be a good time to list it. Even though activity slows in the winter, there are still people looking for good DC properties for sale. Talking with a local and well-experienced real estate agent will help you decide if your property would benefit from listing during a less competitive season.
Stimulating Spring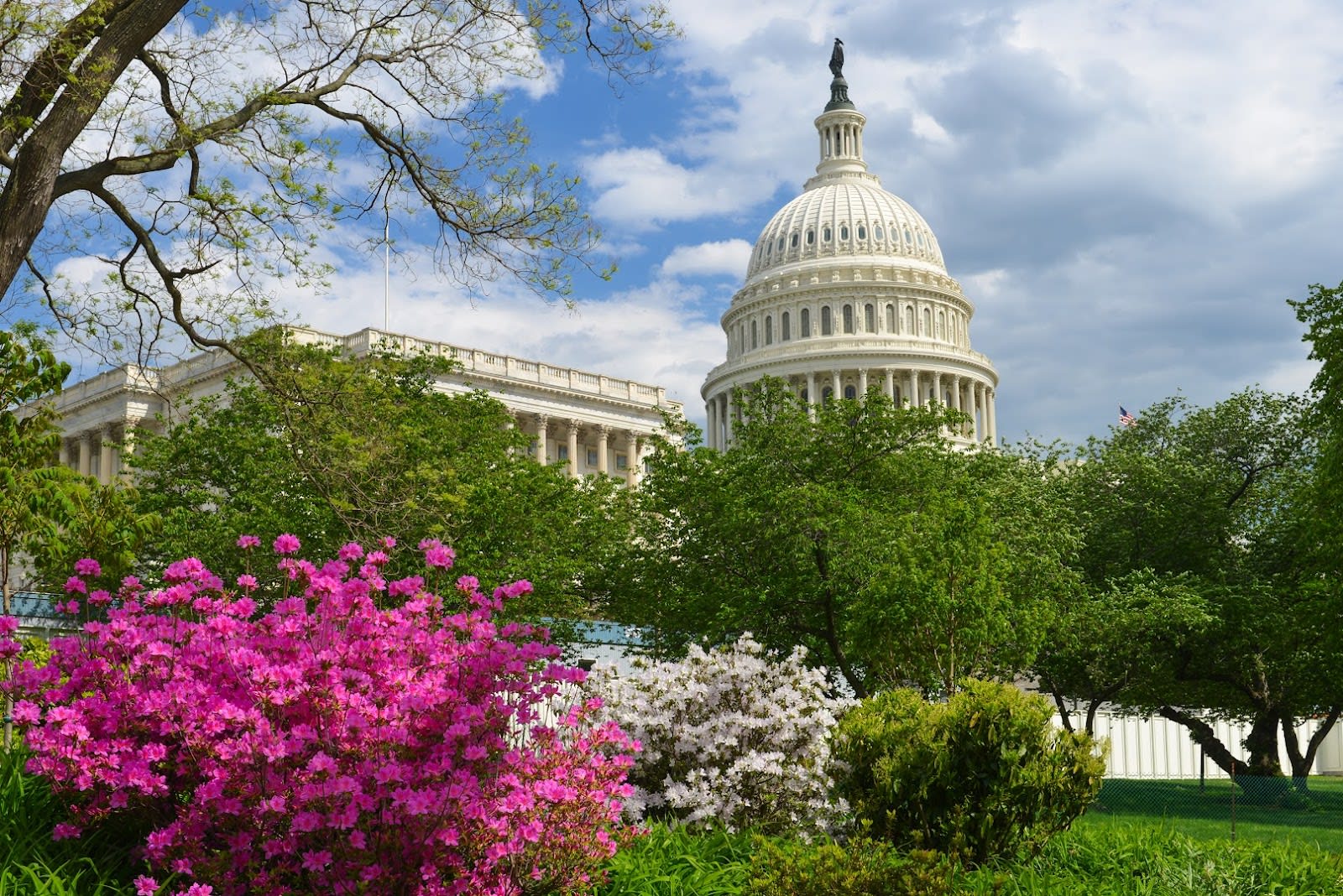 It is common for people to use the time during the winter months to prep their home and get it ready to list. It is also common for people to realize during hosting their holiday gatherings that it is time to move up to a bigger home. Some have the opposite experience and realize they are ready to scale down to a home better suited for retirement living. Thus, spring tends to start off with energy in the real estate market. If your real estate could benefit from competition in the marketplace and drive up the selling price, spring might be a good time to list your property. Homebuyers are ready to treat their cabin fever by touring luxury homes in DC.
Sizzling Summer
Ahh, the dog days of summer and moving boxes. Ok, maybe you don't feel that way, but your realtor might because it is typically the busiest season for DC properties for sale. It makes sense because people tend to have more time in the summer which makes the moving process easier for them. If they have school-age children, they can get the kids settled in a new neighborhood before the next school year starts. Even if they are attending one of the year-round schools, there is typically a nice break during the summer months allowing for a transition to a new school. If you need to sell your home quickly, summer could be the best time to list it because there are more buyers in the market who are ready to move.
Fabulous Fall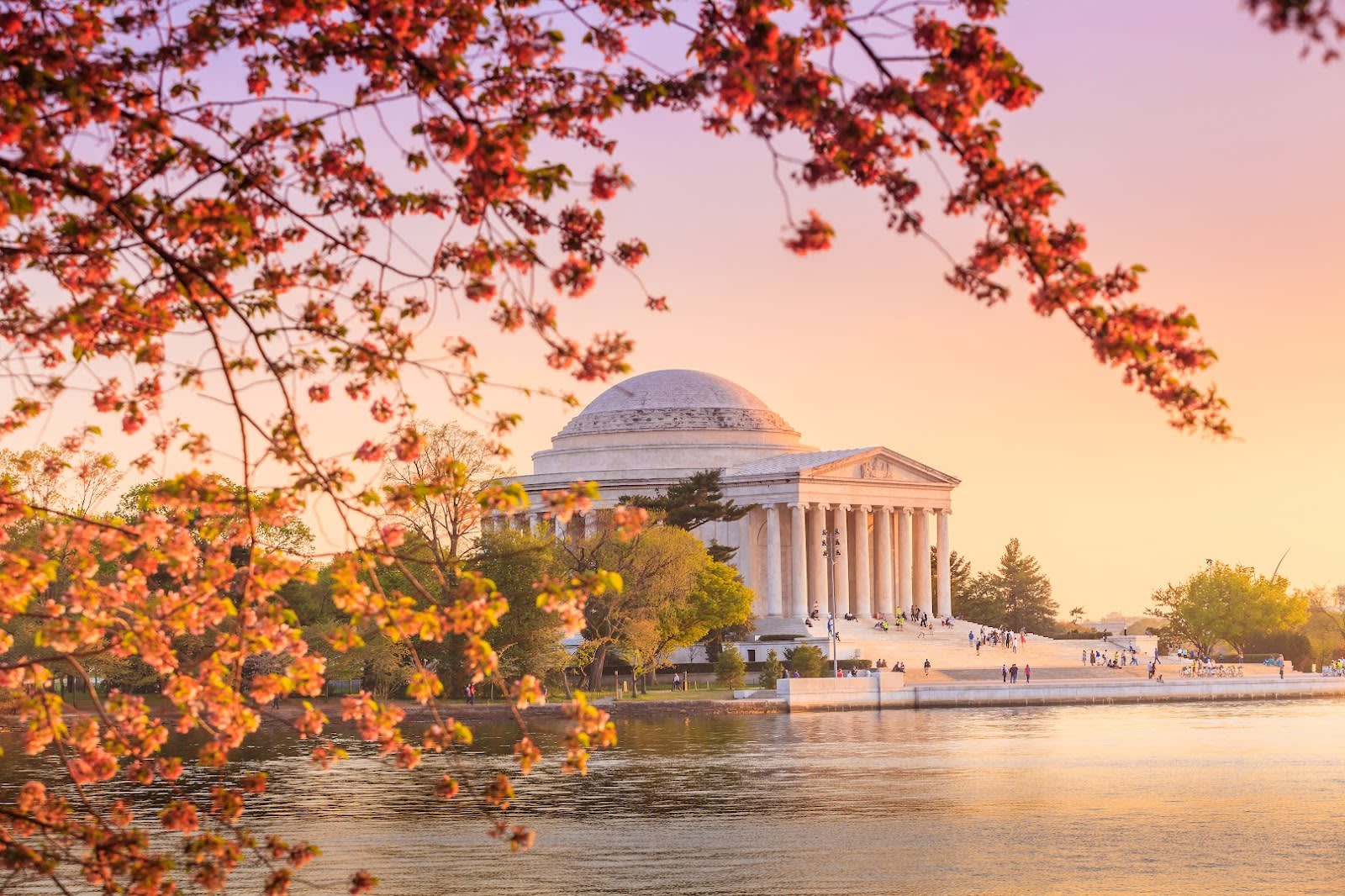 Fall looks good in DC. With the only exception of the cherry blossom season in April, fall is the prettiest season in Washington. Luxury homes in DC often take full advantage of the season with their landscaping and full trees. Fall could also be the season to get the highest price for your home. Winter is just around the corner and school is starting soon. So, homebuyers start to get anxious about getting moved and settled into their new home. If they were holding out for the perfect one, this is the time of year they may consider getting real estate so they can adapt to their perfect home.
Why Sell Now
The historically low mortgage rates are one of the reasons we are in a seller's market nationally and in DC. Rates are starting to work their way back upward though. Now is the time to take advantage of low rates before they go up any further. This is also a great time to invest in rental properties. Due to inventory shortages, people will likely be renting longer than they wish. It will take a few years for the real estate inventory shortage to be rectified. Due to employment shortages, and shortages of raw materials from fires, hurricanes, and other natural disasters, new construction cannot keep up with current demand. Millennials, our largest generation, are entering the stage of life where they are ready to plant their roots. They established a career and are entering the age to start a family. Demand for DC properties for sale is high right now.
When to Wait
You might be hesitant to talk to a real estate agent about the best time to sell your property because you assume they will always tell you it is now. After all, it is in their best interest if you sell now, right? Not if you are working with a good agent. For example, more goes into choosing the listing price of your home than just what the appraisal value is. A listing price that is too high, will scare homebuyers away. A listing price too low will attract the wrong buyers. When the price is set correctly, it attracts more interest, encourages more showings, and gains more offers which will drive the price up. The same is true when it comes to timing the listing of your property. An experienced agent will know when the time is right to encourage the right buyers and get quality bids. Luxury homes in DC need a special touch and a different marketing approach. Working with an agent who is connected and has experience with luxury real estate sales will ensure you get the right buyer for your home.
The realtors at Premier Partners are experienced luxury home real estate agents. They can help you navigate the current seller's market and are ready to answer your questions.