Washington, D.C.'s real estate market reflects the demand in the area, fueled by careers and a robust economy. Much like the rest of the country, D.C. is currently experiencing a cooling market. As home sales drop and sales activity slow, buyers looking into 2023 will have more advantages in their home searches, while sellers will need to list and price their properties carefully. Before forecasting trends for 2023, here's what you need to know about today's market conditions.
D.C.'s market statistics

For a quick understanding of what the current housing market in D.C. looks like, review the statistics below. Then, read on for an explanation of how these figures impact you as a buyer or seller.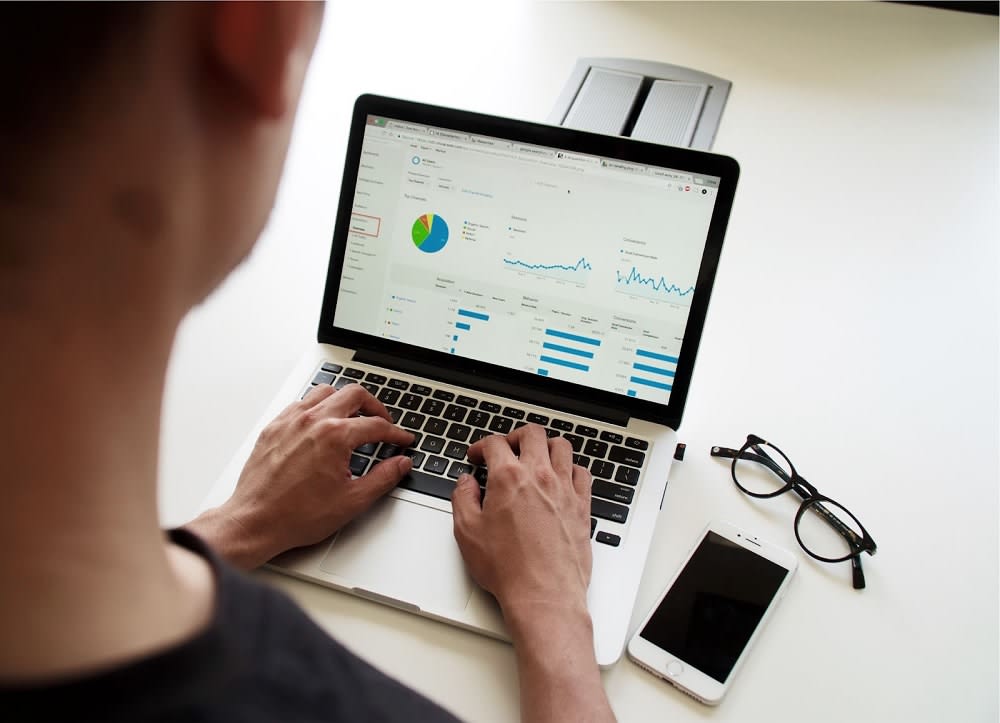 Photo courtesy of Unsplash


The number of new listings has decreased 23.2% since July 2022

The number of new sales has decreased 20.6% since last year

There is 2.25 months of inventory in D.C.
Washington, D.C. housing market overview

As displayed above, the housing market in D.C. is experiencing a cooling trend. Although properties in the area are appreciating, they're not appreciating as much as they have in the past. As well, slowing buyer demand is visible in the decreasing number of new sales, which is down 20.6% since the previous year. Compared to 2021's hot market conditions, what buyers and sellers are experiencing today is a return to a more normal and balanced market.

However, D.C.'s market is still competitive, which is evident in its insufficient inventory. Currently, there are 2.25 months of inventory, while a balanced market should have anywhere between 5-7 months of inventory. Inventory for properties in D.C. suburbs specifically is even lower, at 1.19 months. This competitive market is also visible in the median days on market, which is currently on a downward trend. Buyers in the area should keep all of this in mind when starting their home searches.
Washington, D.C. 2023 forecast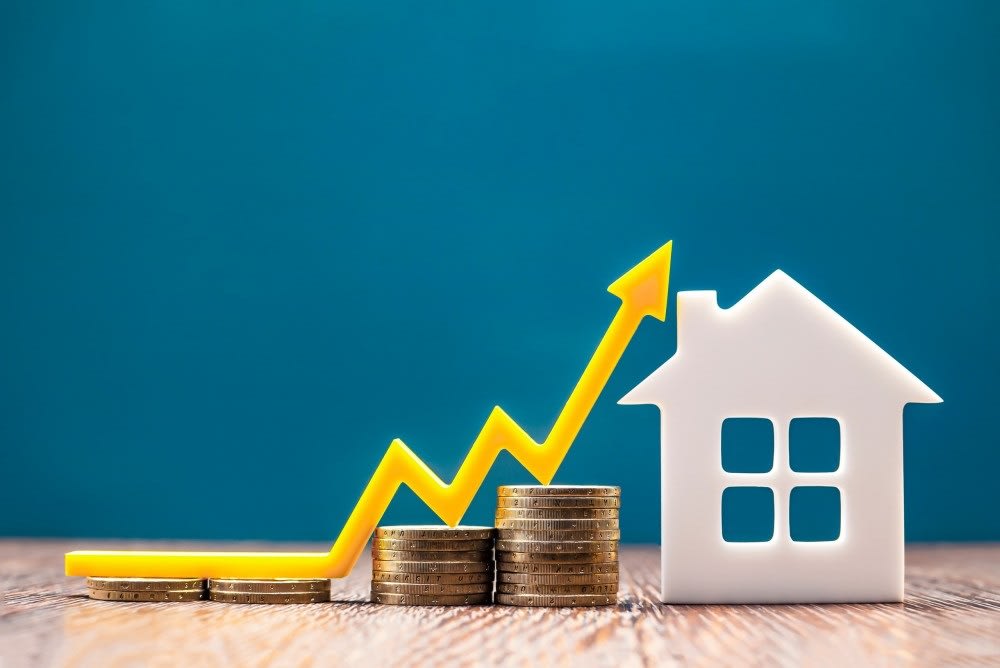 Photo courtesy of Shutterstock
Through the rest of 2023, Washington, D.C.'s market will continue to be affected by low inventory and decreasing buyer demand. Additionally,
rising interest rates
will affect the number of sales in the area, further cooling the market in buyers' favor. Despite this, the cost of homes in D.C. will likely remain high, even with slowing appreciation rates. Although sellers may have to price their homes more carefully, they can still expect good offers on their properties.
Part of what keeps prices high in D.C. is the demand for properties near downtown, particularly in areas like Northwest D.C. and Arlington County. Buyers searching in these areas should partner with experienced Washington, D.C. realtors to help them navigate the buying process. Alongside high home prices and low inventory, rental prices are projected to increase going into 2023. Currently, rents
outpace home value appreciation
in the area. Investors looking to buy in Washington, D.C. may want to invest in rental properties rather than flip homes for a better profit.
Buyers in 2023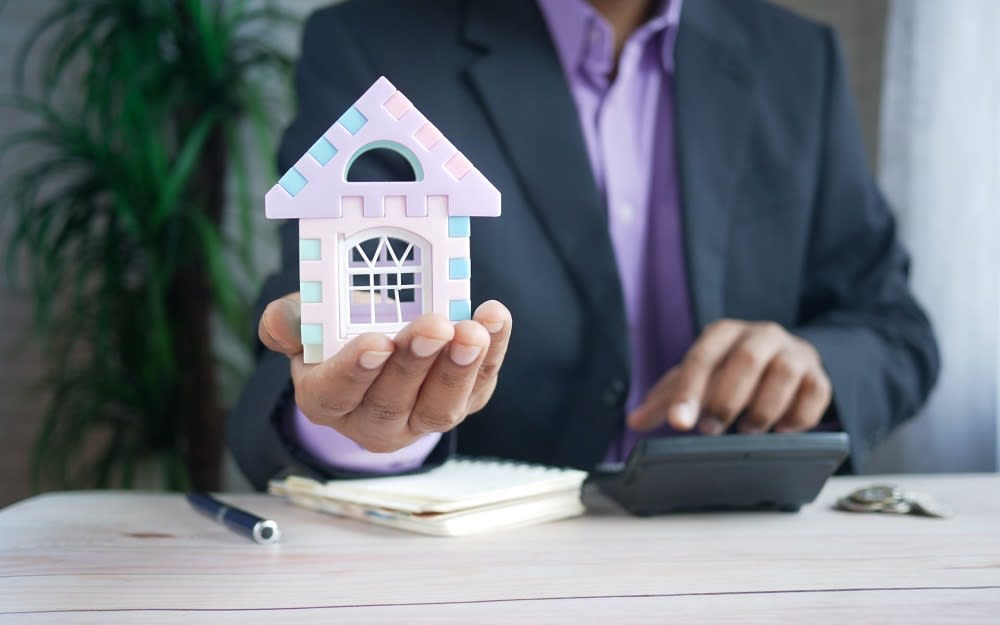 Photo courtesy of Unsplash
Buyers planning to look for D.C. properties can expect a mix of positives and negatives going into the next year. Until the housing supply can replenish itself, and with decreasing new listings, options on the market will remain slim. Additionally, it may be more difficult to finance a property due to higher interest rates. In Washington, D.C.,
average interest rates
are on the higher side. 30-year fixed loans have an average interest rate of 6.96%, while 15-year fixed loans have a 6.12% rate.
Another potential barrier for buyers in the area is the cost of living in Washington, D.C. Currently, living in D.C. is
39% more expensive
than the national average, while housing in D.C. is 148% higher than the national average. It's not all bad news for buyers, though. Home prices in the area aren't increasing as fast as they have in the past, while sales activity has decreased significantly since last year. Buyers in 2023 can expect these trends to continue, creating more opportunities to search for properties with less competition.
Sellers in 2023

Sellers interested in listing their D.C. properties should also expect a mix of pros and cons entering the new year. The good news is that home prices are still on the rise, which will likely continue through part of 2023. Additionally, inventory is low, which primes your listing for buyer interest. New listings are also decreasing, which lowers competition between sellers. Although sales activity may be slowing down, it's still above average for the area.

As a seller, it's important to note a buyer's ability to purchase a home. With high interest rates and cost of living, buyers in the area may turn to renting instead of investing in a property, which is evident in decelerating home sale trends. As well, the market is projected to keep cooling going into 2023, which may diminish some of the advantages sellers currently have. Brace for a market shift away from sellers' favor towards buyers' favor next year.
Investors in 2023
Investors interested in D.C. properties may want to start their searches now for 2023 investments. The rental market in the area is on the rise since its plummet in 2021, which is evident in rents outpacing appreciating home values in the area. Additionally, long-term rentals are becoming more popular, and average rental rates in the area have increased 5.7% in the past year.
Over half
of households in D.C. are renter-occupied, providing good opportunities for investors interested in rental properties. However, investors looking to break into the market should consider obstacles like low inventory.
Ready to buy or sell in 2023?
Washington, D.C.'s market will continue to cool in 2023, providing opportunities for buyers, sellers, and investors alike. When you're ready to start your search in the area, contact one of the experienced agents at
Premier Partners
to guide you through the process.
*Header photo courtesy of Premier Partners